START SIMPLY
Personalized pricing programs
How to grow your list
Building customer loyalty
Customized programs
Graphic design assistance
HTML layout templates
"The difference between ordinary and extraordinary is that little extra. "
~J. Johnson
HOW WE HELP
eSNOODLE, Inc. designs, customizes, personalizes and delivers professional electronic newsletters to your customers, clients, and prospects on a consistent monthly or quarterly basis.
For more information contact our sales department today.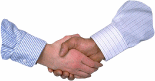 eSNOODLE, Inc. manages your data base list making consistent, accurate mailings a snap with tracking tools:
Secure Message Forwarding
Auto Unsubscriber Removals
Subset List Divisions
Bounce-Open-Click thru Reporting
Email marketing is the most economical, direct, trackable advertising resource your company has at its disposal. Here, at eSNOODLE,
we specialize in personalization to maximize your open rates and ROI.
We are here to help you make email marketing successful today.
Personalization can really add a nice touch to your email marketing campaigns.
What is personalization? Defined, it's when you tailor your messages to your customer's characteristics. For example the simple form of personalization would be using your recipient's name in your content.